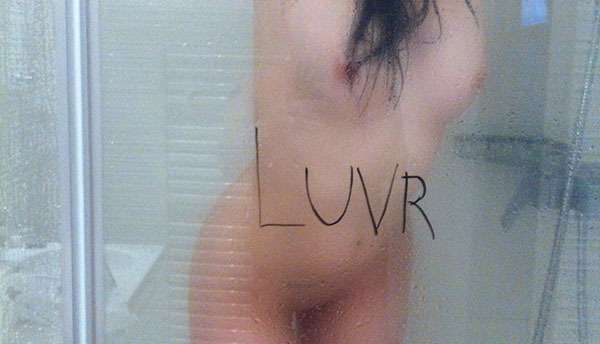 Establish Community Credibility
We all know and understand that the Internet is a place of infinite possibilities – namely because anyone can pretend they are anyone/anything they choose to be. While I understand that fantasy is a very common and an important gateway to actually experiencing this lifestyle, I choose to foster a community of members who represent themselves in a genuine manner. This is one aspect that separates this venue from most others; I'm asking people to be genuine and exercise their role play openly and make-believe elsewhere. It's absolutely fine for couples not yet active to be participating here – I built this more for them than those already involved, but let's be up front about it.
Examples






When I get involved with a couple online, I do like to have confidence in the truthfulness of what I'm told by the couple so I don't end up wasting time with them that could have been used to help another couple. This starts simply by analyzing what they say and how they say it; often the frauds give themselves away in just a few minutes with outlandish claims and statements. I do try to give everyone the benefit of the doubt and keep a neutral outlook toward them and allow them to either increase my belief in their veracity, or dig a hole of doubt from which they'll likely never climb out of.
There are members here I've been chatting with or coaching on an off for years without ever having really verified they are who/what they've claimed. Do I doubt them? Not in most cases, but it's always very nice to have that verification.
Verification
Q: What is verification?
A: For me it's something that tells me that the odds of what I'm told by a couple being true are far more likely to be true than not.
Q: How does a couple provide that verification?
A: That process starts when we first speak, but I've gotten to know couples through a variety of ways; images, webcam, video and by phone.
Q: Why should we give a shit what you think?
A: That you have to answer for yourselves, but if you enjoy being a member here and are not going to be featured (have a bio posted with your story, images), verifying yourselves with me, at least, enables me to vouch for you here and speak to your 'credentials'. It also enables me to update your chat profile with the 'verified' tag so others know you're legit.
Q: Can verification be achieved solely by the husband?
A: No, verification is primarily about the wife because I never have issues with women pretending to be men or single women pretending to be married.
Q: Should verification include the husband?
A: Absolutely. It's not required, but a hotwife/cuckold marriage take the involvement of both and that should be reflected in verification.
Most couples who have opted to verify have also opted to be featured (by sharing one or more images approved for that purpose), but this is not a requirement to become verified. Keep in mind that verification shots need not contain faces to ensure better anonymity.
Be creative!
Write Luvr or CuckoldMarriage.info or the name you've registered to use here:
on a sheet of paper, a note card, a post-it note
on her belly, her bottom or her breasts in lipstick!
Have her hold it for the camera or, take the picture in front of your computer with the website displayed on it. Ten points for creativity there. Most artistic so far was jerseyhottie with her chalkboard – I'm on her menu, apparently!
Verification Submission
Submission options:
add to your profile (media uploads, profile cover image)
email me: luvr at this website address
use the form below
The process is pretty easy – hold up a simple note and send to me via this form (one image) or by email to Luvr @ this website address. Let me know if you also want to be featured and if you send more than one image, let me know if there are any among them you do not want shown or wish me to anonymize it first.
Typically couples have been speaking to me before they become verified, so I may already have a lot of background on you, but if we haven't been speaking yet, I'll want to get to know you and your experience with the lifestyle.